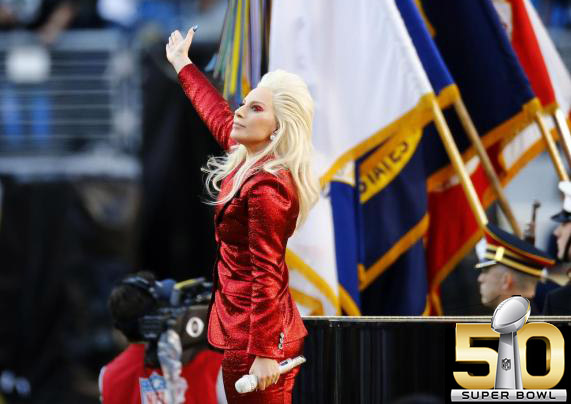 Lady Gaga opened the Super Bowl 50 show with a magnificent rendition of the National Anthem - flawless and radient. The football game itself was quite dull by comparison. Bruno Mars and Beyoncé saved the halftime show - not sure why ColdPlay's sound was so garbled but Bruno Mars shined even in those farcocted black silk pajamas. And Beyoncé... everyone knows heels in the grass risk a fall on your ass.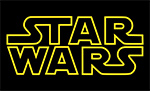 Almost a Spoiler
Oscar Sunday 02/28/16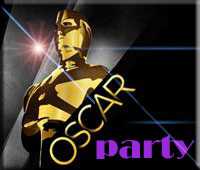 Plans are underway for the 12th Annual Andrew and Terry Oscar Party. We didn't win the $1.5 billion Power Ball jackpot so the party is still on. Invitations will be distributed on Super Bowl Sunday.
Take a look at the nominees and plan your winning Oscar ballot answers.
Nominees
Bowling 4 Equality
We will be bowling for Equality again this year at the 8th Annual HRC Bowling for Equality event, February 27, 2015 at the world famous Kearney Mesa Bowl. We are scheduled for the second wave from 3-5 PM - Look for us under the "Guys Like Us" banner.
Tickets and Information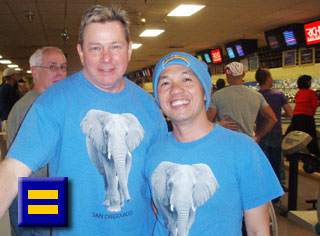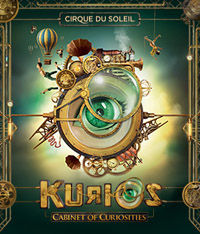 If you get a chance to see Kurios by Cirque Du Soleil please do. It is a terrific show. We saw it at Dodgers Stadium in Los Angeles and it will continue to travel around the country. The official title "Kurios: Cabinet of Curiosities" is aptly named and the look and feel of the show is marvelous. It's loaded with great comedy, music, costumes, stage design and circus acts. Check out the official web site and see for yourself.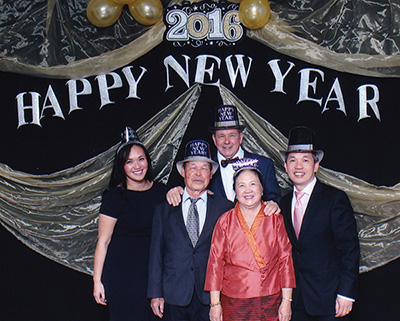 We celebrated the new year with the LCCC family at the Crystal Palace - dancing, drinking, hooting and hollering were on the menu. The food was lousey but the brandy made up for it.

We celebrate independence and the abundance of freedom we enjoy as Americans remembering that equality is also a symbol of freedom, one we struggle tirelessly to achieve. Every American should have a right to a quality education, full time employment that pays a livable wage, the right to marry the partner of their choice and the right to competent, timely and affordable health care. All of this and more in exchange for living a tolerant, law-abiding healthy life-style.