Reality Distorted
The Trump numbers remain high because there are so many people that don't want a Hillary Clinton administration and they think there is no other choice.
A vote for Gary Johnson sends a clear message that we need more than two choices and two parties for the politically intuned to align.
Vote Gary Johnson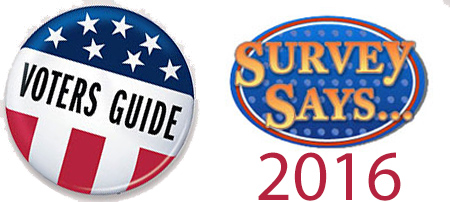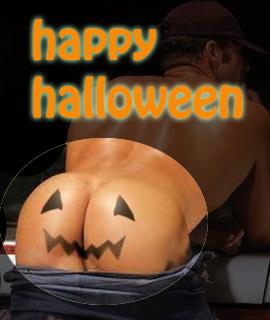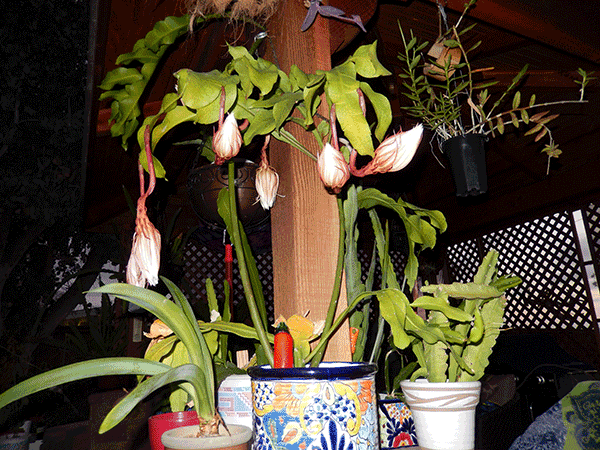 Epiphyllum Night Queen - September 7, 2016.
'Night Queen', the flower, not the mother, is a night blooming Epi that starts to bloom at twilight and fully opens within 2-3 hours. When fully opened the ivory soap like fragrance fills the air. Sadly, the blooms fade before sun up. Early birds may have to stay up past their bedtimes to see these beautiful blooms.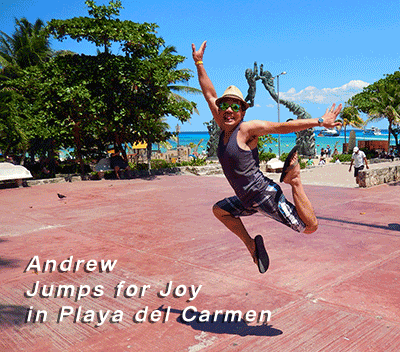 Mayan Riviera V A C A T I O N
Our May 2016 trip to Mexico with our friends Cris and Dean included Cancun, Playa Del Carmen, Isla Cozumel, Chichen Itza, Coba and a big sink hole for swimming and lunch with real Mayan men. All the details.

If you get a chance to see Kurios by Cirque Du Soleil please do. It is a terrific show. We saw it at Dodgers Stadium in Los Angeles and it will continue to travel around the country. The official title "Kurios: Cabinet of Curiosities" is aptly named and the look and feel of the show is marvelous. It's loaded with great comedy, music, costumes, stage design and circus acts. Check out the official web site and see for yourself.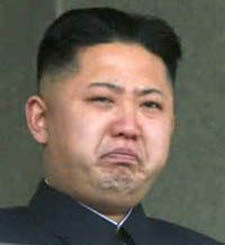 Kim Jon Un
Mouth and Brain Like Donald Trump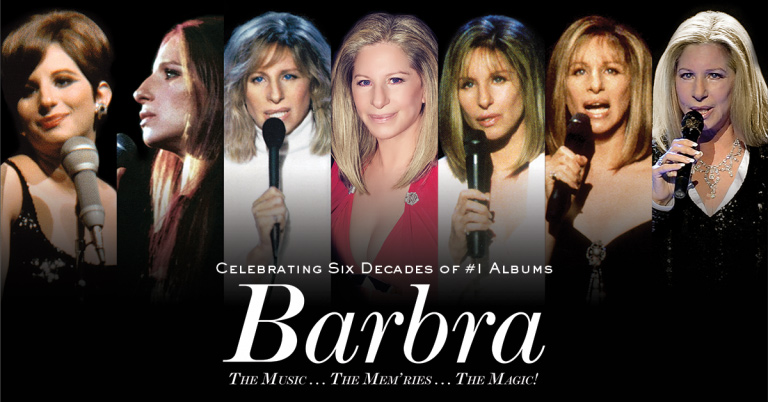 Picture it - Staples Center, LA
August 2, 2016
and T-Mobile Arena, Las Vegas
August 6, 2016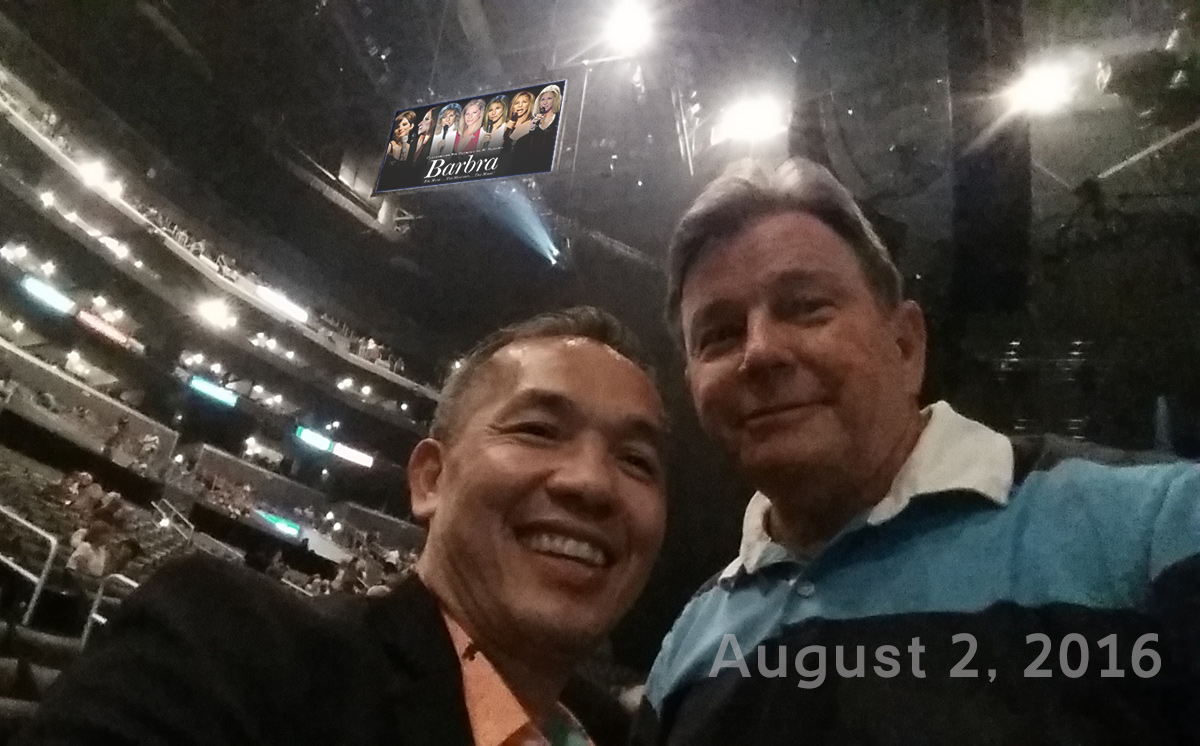 832 Fabulous Adjectives
You must see this show if you possibly can. The old girl can still sing. At the LA show Barbra surrounded herself with other top talent like Baby Face, Jaime Fox and Seth MacFarlane. In the Vegas show she sang alone and did a second encore. Tugging at Donald Trump and plugging her soon to be released album, "Encore", Barbra filled the stage with amazing song, hope and humor - nostalgia with contemporary twists and her love for her fans. Warm and genuine - Barbra remains at the top of our list.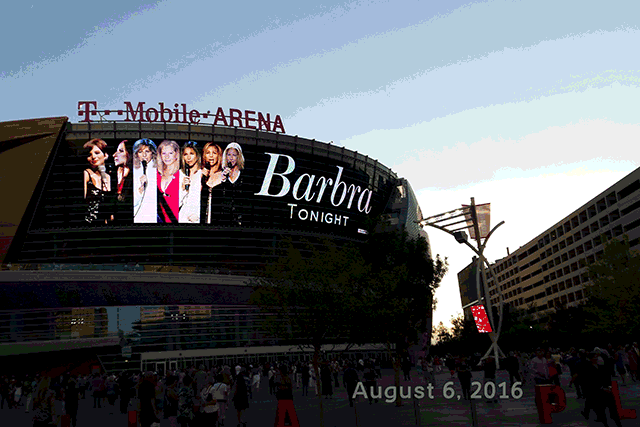 Picture Worth a Thousand Words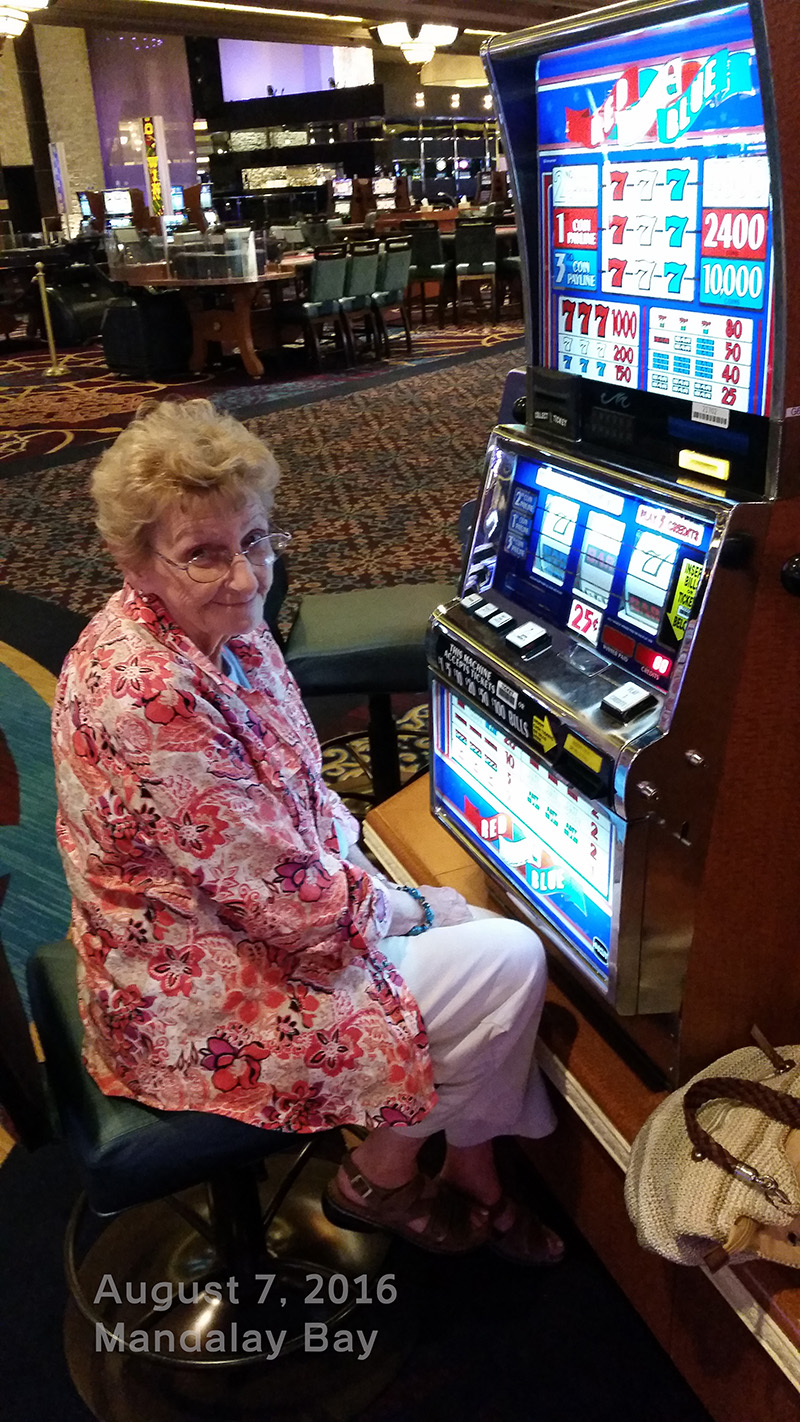 A more notable preamble for American politics has never been uttered.
October 22, 2016

Presidential Debates, if you can call them that ... NOT... are thankfully over. As expected, neither candidate by any quality measure, answered the questions the well-intentioned moderators put to them. Clearly we need debate reform and that reform must include allowing more than just the two major parties to participate. Using a flat 15% poll rate to determine if a candidate can play on the big stage doesn't provide Americans with enough options from which to chose. Further we need debate moderators equipped with a whip and a chair to keep order. Debate rules, agreed upon by each candidate, are meaningless unless they are enforced and demanded upon by the viewers. Hillary Clinton has long showed a disregard for the rules which she again demonstrated during each of the debates. Trump is likely an actual imbecile who may be intellectually challenged such that he just doesn't know better. His debate style kept him so busy trying to get his foot out of his mouth that he was constantly out of focus. Hillary did such a fine job shoving Trump's foot back in that she has little time for anything else except of course blowing her own horn. We deserver better. Gary Johnson and Jill Stein should have been on the debate stages and given equal time. But not in America - you have to raise hundreds of millions of dollars to get noticed which the SCOTUS made even easier with their corporate PACS ruling, aka - Citizens United. And yes we can blame the news and entertainment media for their share of the bull shit. Like the San Diego Chargers - the media only cares about making money and you do that by getting people to watch your programming, at all cost.
We expect Hillary Clinton will win the election but sadly not by the value she will bring to the office but because she was opposed by whatever Donald J. Trump is and our two party system failure.
Never a dull moment.

Bowling 4 Equality
We did it - another year of Bowling for Equality supporting HRC.
The 8th Annual HRC Bowling for Equality event, February 27, 2016 at the world famous Kearney Mesa Bowl. We highlighted the second wave from 3-5 PM under the "Guys Like Us" banner.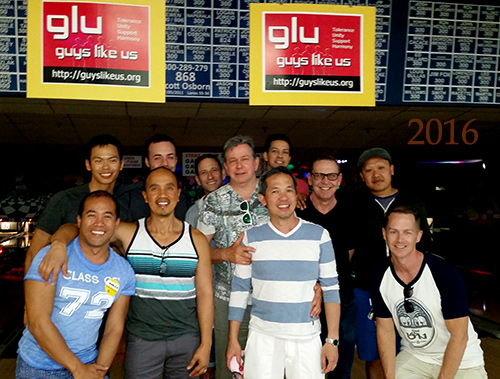 We celebrate independence and the abundance of freedom we enjoy as Americans remembering that equality is also a symbol of freedom, one we struggle tirelessly to achieve. Every American should have a right to a quality education, full time employment that pays a livable wage, the right to marry the partner of their choice and the right to competent, timely and affordable health care.